Lewis and Clark has experienced steady growth since its inception in 1970. Enrollments have increased more than 50 percent over the past decade resulting in credit enrollments growing to more than 8,000 students each semester; combined with non-credit enrollments, the total number of students attending Lewis and Clark is greater than 12,000. The College's high retention rate of 66 percent is a tribute to the strong support services provided to students.
Background and History
Founded in 1970 in response to a public referendum, Lewis and Clark held its first classes on the grounds of Monticello College, a small, private liberal arts college for women founded in 1838. Monticello College closed in 1971 and its picturesque and historical 215-acre campus became the beautiful main campus of Lewis and Clark Community College. In addition to these facilities, the College offers instruction in three remote Community Education Centers and in most public high schools in the seven-county District. The College has a second campus in Edwardsville: the N. O. Nelson Campus.
The College serves learners in a 1,800-square-mile area of the lower Mississippi River Basin. Illinois Community College District 536 is bordered and bisected by the Mississippi, Missouri, and Illinois Rivers and includes all or portions of seven counties: Calhoun, Greene, Jersey, Macoupin, Madison, Morgan, and Scott. The two greatest rivers of the North American continent, the Mississippi and the Missouri, converge just five miles from the College campus.
The College offers degrees in career and transfer programs as well as certificates. It also provides noncredit courses that serve a wide range of individual and community needs, including GED programs, adult education, ESL (English as a Second Language), personal enrichment courses, and special needs programs. Lewis and Clark regularly sponsors a multitude of sports, cultural and other activities and events that enrich the life of the community and support the economic development of the region.
A stable and experienced seven-member Board of Trustees, elected at large, governs the College, overseeing a budget that derives approximately 39% from tuition, 35% local property taxes, 25% state funds, and 1% from other sources. Beyond its primary management responsibilities, the Board views its role as energizing and supporting innovation and creativity and providing an atmosphere that promotes entrepreneurial thinking and fosters mutually rewarding partnerships with business, schools, government, and the community.
The heart and soul of the College is its Mission, Purposes, and Core Values. The Board adopted the following Mission Statement, Purposes, and Core Values in spring 2001:
Our Mission:
Empower people by raising aspirations and fostering achievement through dynamic, compassionate, and responsible learning experiences.
Purposes:
1.) Prepare students for transfer to four-year colleges and universities.
2.) Prepare students for entry into the workforce, career advancement, or career change through technical certificate and associate degree programs.
3.) Provide adult basic education, general education development (GED), developmental and other instruction that prepares students for college level coursework.
4.) Provide programs and experiences that foster individual development through job skills and lifelong learning skills to meet the demands of a global, technology-driven, and knowledge-based economy.
5.) Provide a learning environment that is supported by teaching excellence, high quality student services, and well-equipped and maintained instructional facilities.
6.) Support education and research activities and the economic development of the district and the State of Illinois through partnerships and community services programs.
7.) Contribute to the advancement and well-being of the citizens of the district through cultural, civic, and professional activities.
Core Values:
The five core values reflect our fundamental moral compass as professionals and individuals:
Service, Respect, Responsibility, Compassion, and Integrity
L&C Vision:
We are the preeminent provider of relevant, high quality learning experiences to the communities we serve.  The College combines the best of the traditional and the modern to provide an environment that is accessible and highly conducive to learning, social interaction, personal enrichment, physical development, and job skills enhancement. Programs and support services are carefully designed to serve the current and evolving needs of our students. Faculty and staff exemplify the highest standards of service and performance and take pride in the achievement of our students and the College as a whole. Our actions reflect Lewis and Clark's core values of service, respect, responsibility, compassion and integrity. We hold ourselves accountable for our performance as educators and as stewards of the resources entrusted to us. The true measure of our performance is the personal and academic success of our students, the overall well-being and cultural enrichment of the communities we serve, and the economic vitality of the region.

Accreditation
The Higher Learning Commission, a Commission of the North Central Association of Colleges and Schools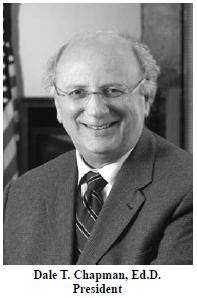 Illinois Board of Higher Education
American Council for Occupational Therapy Education (ACOTE)
American Dental Association, Commission of Dental Accreditation (ADA-CODA)
Accreditation Commission for Education in Nursing, Inc. (ACEN)
National Automotive Technicians Education Foundation (NATEF)
National Alliance Of Concurrent Enrollment Partnerships (NACEP)
Lewis and Clark Community College is accredited by The Higher Learning Commission of the North Central Association, 30 North LaSalle Street, Suite 2400, Chicago, Illinois 60602, 800-621-7440, www.ncahlc.org.
Board of Trustees
Robert L. Watson, Chairman (Brighton)
Brenda Walker McCain, Vice Chairman (Alton)
Walter S. Ahlemeyer, Secretary (Brighton)
Marlene Barach, Assistant Secretary (Bethalto)
Pete Basola (Jerseyville)
Edward Hightower (Edwardsville)
Dwight Werts (Godfrey)
Rebekah Shultz, Student Trustee (Brighton)
Non-Discriminatory Statement
Lewis and Clark Community College is committed to the most fundamental principles of human dignity, equality of opportunity, and academic freedom. This commitment requires that decisions involving students and employees be based on individual merit and be free from discrimination or harassment in all its forms. Lewis and Clark Community College is committed to equal educational and employment opportunity and to affirmative action. Programs, services, and employment opportunities are administered by Lewis and Clark Community College without regard to sex, race, ethnicity, color, creed or religion, national origin, disability, age, marital status, military status, sexual orientation, and other protected categories. The College abides by affirmative action principles, makes reasonable efforts to accommodate qualified individuals with special needs, and complies with all federal and state nondiscrimination, equal opportunity and affirmative action laws, orders, and regulations. These include but are not limited to: (a) Title VII of the Civil Rights Act of 1964; (b) Title IX of the Education Amendments of 1972; (c) Section 504 of the Rehabilitation Act of 1973 and the Americans with Disabilities Act of 1990; (d) the Age Discrimination Act of 1975, and (e) the Illinois Human Rights Act. It is the policy of the College that any form of discrimination or harassment, including sexual harassment, of employees or students on campus is unacceptable and shall not be tolerated. Any employee or student of the College who feels that he/she has been a victim of any form of discrimination or harassment should notify the College's Human Resources Office and the complaint will be investigated. (See Anti-Harassment Policy) Complaints of discrimination or harassment prohibited by College policy are to be resolved within the existing College procedures. For additional information or assistance on the equal opportunity, affirmative action and harassment policies and procedures of Lewis and Clark Community College, please contact: Gary Ayres, Vice President of Administration, Erickson Hall, Room 103, Lewis and Clark Community College, Godfrey, IL 62035-2466 • 618-468-3000.
Important Notice for Students Concerning Changes in the Catalog
Be aware that this Student Catalog is not a contract or intended to create any type of contract between you and Lewis and Clark Community College. Rather, this Catalog is a guide for the convenience of L&C students. The College reserves the right to change this Catalog or anything contained in it at any time at its sole discretion, including, but not limited to, the following: changing or withdrawing courses or course requirement; changing fees, the College calendar, admissions, registration, instruction, graduation requirements; and/or changing, modifying or eliminating any other rules or policies governing students.